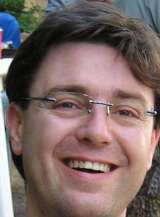 Luis Garmendia Salvador
Position: Profesor colaborador
Department of Software Engineering and Artificial Intelligence, Faculty of Informatics, UCM (Spain)
Programme TID
e-mail: lgarmend@fdi.ucm.es
Main recent publications:
Victoria López, Javier Montero, Luis Garmendia, Germano Resconi, « Specification and Computing States in Fuzzy Algorithms ", Publicación/Revista: International Journal of Uncertainty, Fuzziness and Knowledge-Based Systems Fecha: Junio-2008, Vol 16, issue: 3 ISSN: 0218-4885 Páginas: 301-336 Editorial: World Scientific Publ. (Artículo).

Garmendia, Alfonso; Garmendia, Luis; Salvador, Adela The importance of the intensity and frequency of perturbations on the germination delay. Math. Biosci. 211 (2008), no. 1, 153--165.

Garmendia, L.; Recasens, J. Approximation of proximities by aggregating $T$-indistinguishability operators. Mathware Soft Comput. 14 (2007), no. 3, 171--181.