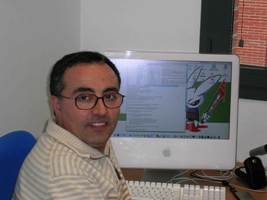 Narciso Martí Oliet
Position: Catedrático de universidad (Professor)
Department of Informatic Systems and Programming

, Faculty of Informatics, UCM (Spain)


Programme TID
e-mail: narciso@sip.ucm.es

Main recent publications:
M. Clavel, F. Duran, S. Eker, P. Lincoln, N. Marti-Oliet, J. Meseguer, and C. Talcott: All About Maude, A High-Performance Logical Framework, Lecture Notes in Computer Science 4350, Springer, 2007.
N. Marti-Oliet, M. Palomino, and A. Verdejo: Strategies and simulations in a semantic framework, Journal of Algorithms: Algorithms in Cognition, Informatics and Logic 62 (2007), 95-116.
J. Meseguer, M. Palomino, and N. Marti-Oliet: Equational abstractions, Theoretical Computer Science 403 (2008), 239-264.