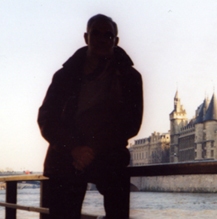 Jesús M. Ruiz Sancho
Position: Catedrático de universidad (Professor)
Department of Geometry and Topology

, Faculty of Mathematics, UCM (Spain)


Programme MATPUR
e-mail: jesusr@mat.ucm.es
web: http://ochoa.mat.ucm.es/~jesusr
Research interests:
Real algebraic sets and semialgebraic sets.
Real analytic sets (and germs) and semianalytic sets (and germs).
Semidefinite functions and sums of squares.
Nash sets and functions.
Real spectra and spaces of signs.
Main recent publications:
F. Acquistapace, F. Broglia, J.F. Fernando, J.M. Ruiz, "On the Pythagoras number of real analytic curves". Math. Z. 257, 13-21. 2007