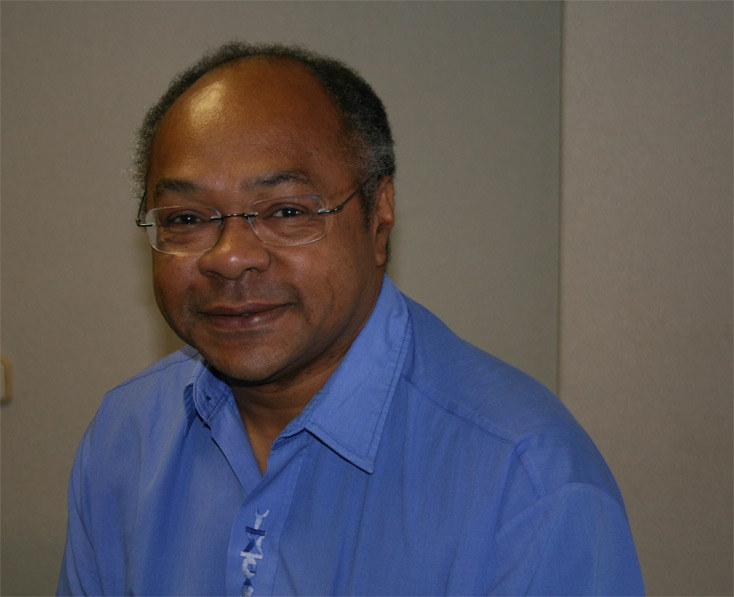 Jean Michel Rakotoson
Position: Professor
Université de Poitiers, France
e-mail: jean.michel.rakotoson@univ-poitiers.fr

Visiting IMI on February 15-20, 2010.

Research interests:
Nonlinear Partial Differential Equations
Rearrangement techniques
Plasma Physics
Non linear Functional Analysis
Recent publications:
M. Boutat, S. Hilout, J. E. Rakotoson, Jean-Michel Rakotoson: The generalized thin film equation with periodic-domain conditions. Appl. Math. Lett. 21(1): 101-104 (2008)
J.I. Díaz, J.M. Rakotoson y P.G. Schmidt, "Local strong solutions of a parabolic system related to the Boussinesq approximation for buoyancy-driven flow with viscous heating", Advances in Differential Equations. Volume 13, Numbers 9-10, 2008, pp. 977-1000.
J. I. Díaz, J. F. Padial y J. M. Rakotoson, "On some Bernouilli Free Boundary Type Problems for General Elliptic Operators", Proceedings of the Royal Society of Edimburgh. 137A, 2007, 895-911.