---
CIMPA-UNESCO-SPAIN School
UNIVERSIDAD COMPLUTENSE DE MADRID
"New Trends in Singularity Theory"
ICM Madrid 2006 Satellite Activity
---
Dates:
14-21 August 2006
Place:
Universidad Complutense de Madrid (UCM),
Facultad de Ciencias Matemáticas, Madrid, Spain
Scientific Advisory Board:
A. Dimca (Nice, France), I. Luengo (Madrid, Spain), A. Campillo (Valladolid, Spain), Pi. Cassou-Noguès (Bordeaux, France), A. Melle (Madrid, Spain)
Organizers:
I. Luengo, (UCM, Madrid, Spain), J. Fernández de Bobadilla (UNED, Madrid, Spain),
M. González Villa (UCM, Madrid, Spain)


Objectives:

We intend to introduce the students to some important new developments in Singularity Theory and related areas in Algebraic Geometry, and to provide them with the tools necessary for conducting research in these areas. This aim will be achieved in a series of mini-courses, each one starting with classical material and taking the audience to the current state of art in the subject.
A second main objective of this school is to facilitate the contacts of the students coming from the South with a large number of mathematicians. This is achieved by organizing this School in Madrid just before the opening of the ICM 2006.

Language:
All courses will be held in english
Sponsors:
CIMPA
UNESCO
Universidad Complutense de Madrid (UCM)
Ministerio de Educación y Ciencia
Embajada de Francia en España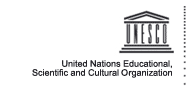 ---
Scientific Program:
Enrique Artal Bartolo, (U. Zaragoza, Spain)
András Némethi, (Renyi I. Budapest, Hungary)
Wim Veys, (KU Leuven, Belgium)
Xavier Gómez-Mont, (CIMAT Guanajuato, Mexico)
Alex Dimca, (U. Nice, France)

SCHEDULE

---
| | |
| --- | --- |
| List of Participants | Click here to check the list of participants. |
---
Registration:

We have opened an extended period for registration for Spanish participants and people which did not apply through CIMPA. Deadline is July 7th. Deadline for financial support is June 30th.



Interested write an e-mail to javier at mat.uned.es filling the following form.


Inscription Form
---
Practical Information:

Courses will take place at the Mathematics Building of the Universidad Complutense de Madrid. Here is a map.

Participants will be hosted at Colegio Mayor Santo Tomas de Aquino. The closest metro stations are Metropolitano (line 6, grey) and Francos Rodriguez (line 7, orange). The red line in this map indicates the way from Francos Rodriguez to the college. You may enlarge the map by clicking on it.

In order to arrange housing we need to know arrival date and time and departure date of all the participants.

Participants needing a visa, please contact the local organisers.

---

Call for abstracts: There will be the possibility, for some participants, to give a 50 min. talk or a short (30 min.) communication. Those interested, please send an abstract to
javier at mat.uned.es


---
Further Information:
For further information, please fell free to contact
iluengo at mat.ucm.es
mgv at mat.ucm.es
javier at mat.uned.es



---

"New Trends in Singularity Theory" is a Satellite Activity of the
International Congress of Mathematicians Madrid 2006.
Visit the ICM Madrid 2006!!
http://www.icm2006.org